We make things for people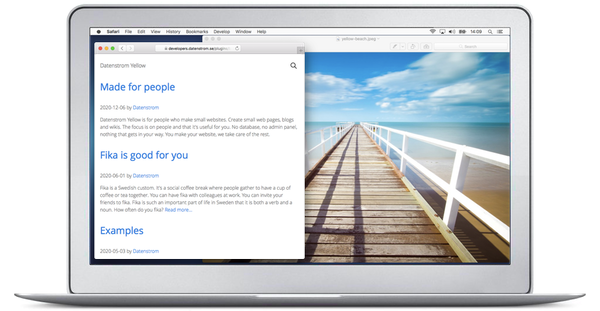 With fewer features
Use products with fewer features. With as little as possible. Whenever a small solution handles 90% and a big solution handles 100%, then it's worth to reconsider the additional effort and the increased complexity. Sometimes less is more. Make small websites.
With fewer problems
Ask questions, report bugs and share your experiences. We are interested in what you want to do and which problems you have. The more we know the better we can help. Our community is a place to help each other. Where you can ask and answer questions. Work with us.
Useful in everyday life
We have three guidelines to remind ourselves that people and their everyday lives are in the centre. Good products are useful in function and aesthetic. Good products are simple to use and customise. Good products are made by working together. Write feedback.