We make things for people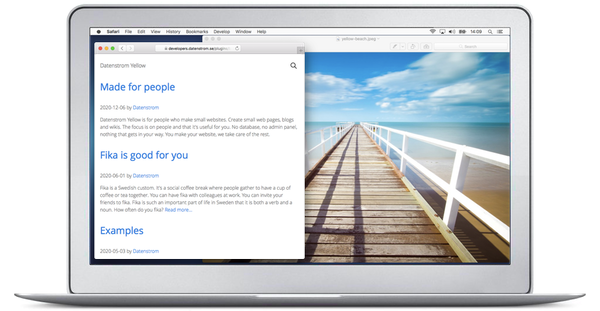 Useful products
We think people should be in the centre. Machines should support you. That's why we have three guidelines. Good products are useful in function and aesthetic. Good products are simple to use and adjust. Good products are made for people.
With less features
We are a software maker from Sweden and like products with less features. Whenever a simple solution handles 80% and a complicated solution handles 100%, then it's worth to reconsider the additional features. Sometimes less is more. Make small websites.
And less documentation
Ask questions and become part of our community. We are interested in what you want to do and which problems you have. Our community is a place to help each other. Where you can ask and answer questions. We can achieve more together. Learn more.