We make things for people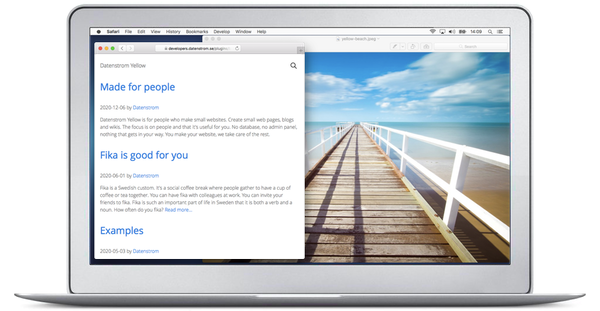 Datenstrom is a software maker from Sweden.
Our focus is product design for people. Contact.
Useful and beautiful things
We think people should be in the centre. Machines should support you. That's why we have three guidelines. Good products are made for people. Good products are useful in function and aesthetic. Good products are simple to use and adjust.
Datenstrom Yellow is for people who make websites.